Featured Projects
Throughout the United States, 4-H youth, scouts, and K-12 classrooms have taken the lead - using GIS and GPS to study their localities and visually depict what they find.
This page gives a capsule summary of exciting youth projects.
Could youth near you create a similar project?
Projects listed by state
Oklahoma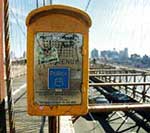 Across the state of Oklahoma, teams of youth and adults have formed to use Geographic Information Systems (GIS) to help prepare their communities for potential emergencies. Oklahoma 4-H teams have selected projects ranging from locating storm sirens to distributing emergency maps. Each of these teams has partnered with a local EMS agency to address a community need while developing their geospatial skills. When conducting 4-H GIS, two goals should be kept in mind: public service and youth development. Partnerships are important to the success of youth and GIS. This program would not be as successful and effective without these partnerships. See their projects here.

Students from the Environmental and Spacial Technology at Northeast Technology Center assist with GIS mapping of RSU Nature Reserve
Oregon
Teens partnered with a neighborhood association to develop a map of walking and biking routes west and northwest of Pilot Butte.
Findings were presented to city planners.
Parents and students at Roosevelt Middle School in Eugene, Oregon used the School Environment Assessment Tool (SEAT) developed by Dr. Marc Schlossberg from the University of Oregon to assess the safety of intersections within a half-mile of the school. The findings helped the community focus on problem intersections and compete for a grant to fund a part-time safe routes to school coordinator.

In Massachusetts and Rhode Island 4-H SET is inviting community members to help gather information for their phenology mapping project. Learn more here.
Tennessee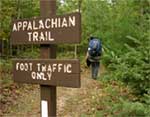 The Unicoi County 4-H GPS Team made a map of Storm Drains in the Town of Unicoi, a map of the Appalachian Trail in Unicoi County, Pinnacle Fire Tower Trail, and a map of Recycling Centers in Unicoi County. They also created a brochure titled "Hiking the Appalachian Trail in Unicoi County" and over a thousand copies of it have been distributed through the Chamber of Commerce and U.S. Forest Service.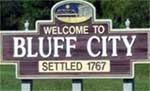 The 4-H Navigators in Sullivan County mapped fire hydrants in the Avoca Volunteer Fire Department Service Area, Bluff City, TN
4-H Flood Chasers map storm drains in Brownsville TN
4-H'ers from Hamilton County identify invasive plants at Greenway farms.
4-H'ers map historical markers in Giles County.
Jefferson Middle School 4-H club map of bluebird houses.
Three 4-H members from the National 4-H GIS/GPS Leadership team presented the group's study project examining the possible relationships between several health factors and adult obesity in the US.
Texas
Students from the Advanced Technology Center in Lubbock Texas mapped trees and mistletoe (an invasive species) in the City of Lubbock Cemetery.
Vermont

Members of the 4-H Tech Wizards mapped invasive species on the Kurn Hattin School grounds. Their findings were submitted to the National Invasive Species Council.
Washington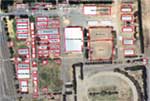 Grant/Adams Area 4-H members mapped the Grant County Fairgrounds after it was made the statewide emergency relief zone.
Wisconsin
In Drummond, the the Drummond Explorers 4-H club mapped over 200 4-H clubs in their State and then presented their mapping work at the state fair in Milwaukee.